What We Grow
BEDDING PLANTS
We grow a full range of bedding plants in packs, suitable for using in planters, baskets or in traditional mass bedding.
BASKET & PATIO PLANTS
We grow a wide range of basket and patio plants for you to use in making up your own baskets and planters. The majority of these are available in 9cm pots with some of the larger varieties in 13cm pots.
HANGING BASKETS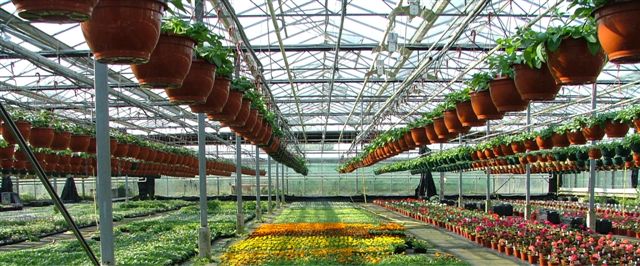 We have a good selection of ready planted baskets to choose from. Summer baskets are ready from early May to July. Winter flowering baskets are ready from September.
SHRUBS & CLIMBERS
Our shrubs and climbers are available in 2 litre pots upwards throughout the year.
PERENNIALS
In the spring and early summer we have a range of perennials in 10cm pots ready for planting direct or potting on. Throughout the summer we have a range of larger perennials in 2 & 3 litre pots ready to plant out and provide some instant colour in the garden.